Who can have a buttock reshaping (gluteoplasty) surgery?
Those who have misshapen and non-aesthetic buttocks and who feel unhappy for this reason can have this surgery.
One of the best methods for buttock augmentation and enhancement is the procedure that involves the removal of fat from the person with the liposuction or laser liposuction techniques, and the injection of that fat into the depleted areas. Adequate amount of adipose tissue for providing equality between the right and left buttocks is needed. Fat cells are taken from the determined areas without causing damage, and after processed with a special procedure, they are injected into the depleted areas. It is a healthy and natural method because involves the use of the patient's own adipose tissue. The disadvantage of the procedure is that all of the fat cells are not adopted by the body. Some of the fat cells used in the procedure are melted by the body, resulting in a decreased fullness.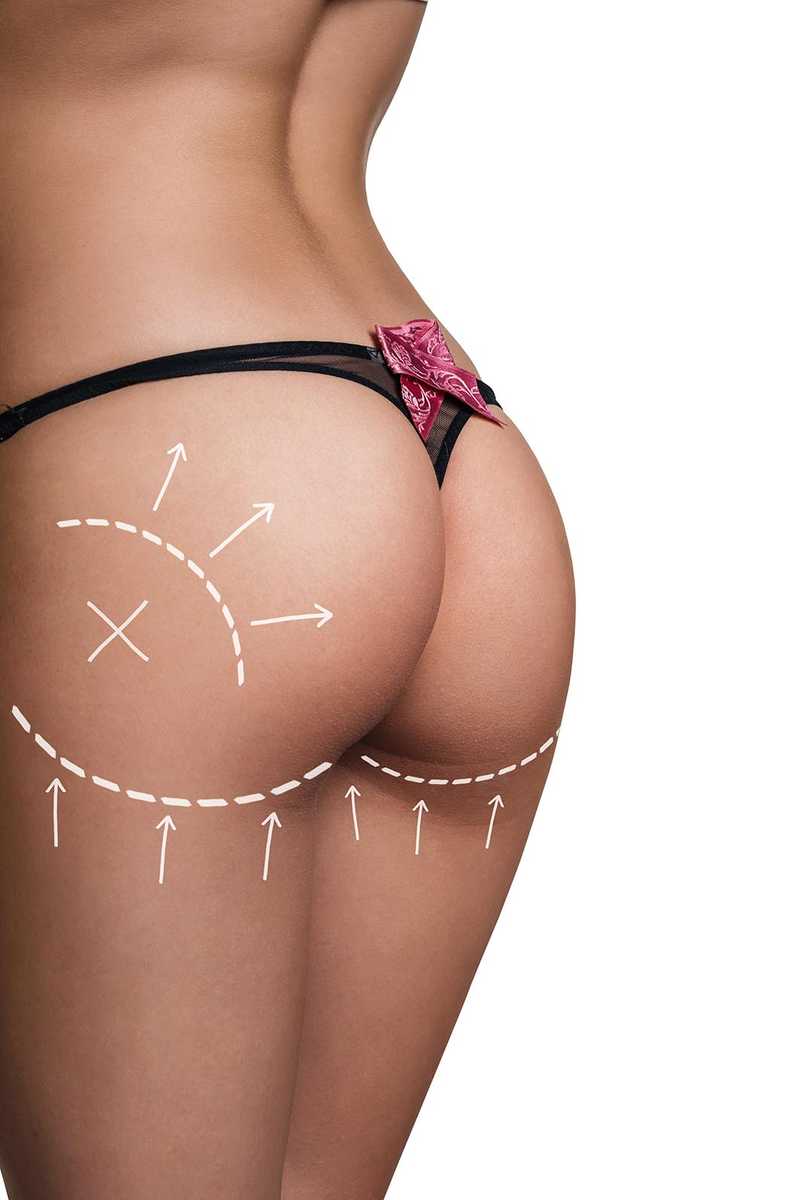 Points to take into consideration after buttock reshaping (gluteoplasty) surgery?
The patient needs to stay in the hospital overnight after surgery.
You may have difficulty in moving and feel sore and pain for a few days after operation
Edema and bruising (even if mild) may be experienced after the operation. The resulting edema and bruises will disappear at the end of the 4th postoperative week.
The patient wears a special corset for a period of 1 month after the procedure.
The corset both reduces pain and helps the fat tissue settle.
The corset is removed only when bathing
The patient starts bathing from the 3rd postoperative day
The patient can resume work on the 5th postoperative day.